KinetikChain

IS WHERE


HEALING HAPPENS

At KinetikChain, you know where to go to find the chiropractors you trust, the therapies you need, and the solutions to fix frustrating pain, heal injuries, and restore function fast.
CHOOSE A BETTER WAY


TO WELLNESS


We understand your body is unique. There is no "one size fits all" approach to eliminating pain. We offer various treatments all in one place so you can get the full and lasting recovery your body deserves.
Meet the


KinetikChain Team

Our chiropractors, therapists, and movement specialists work with you to create a plan that meets your specific recovery needs and performance goals.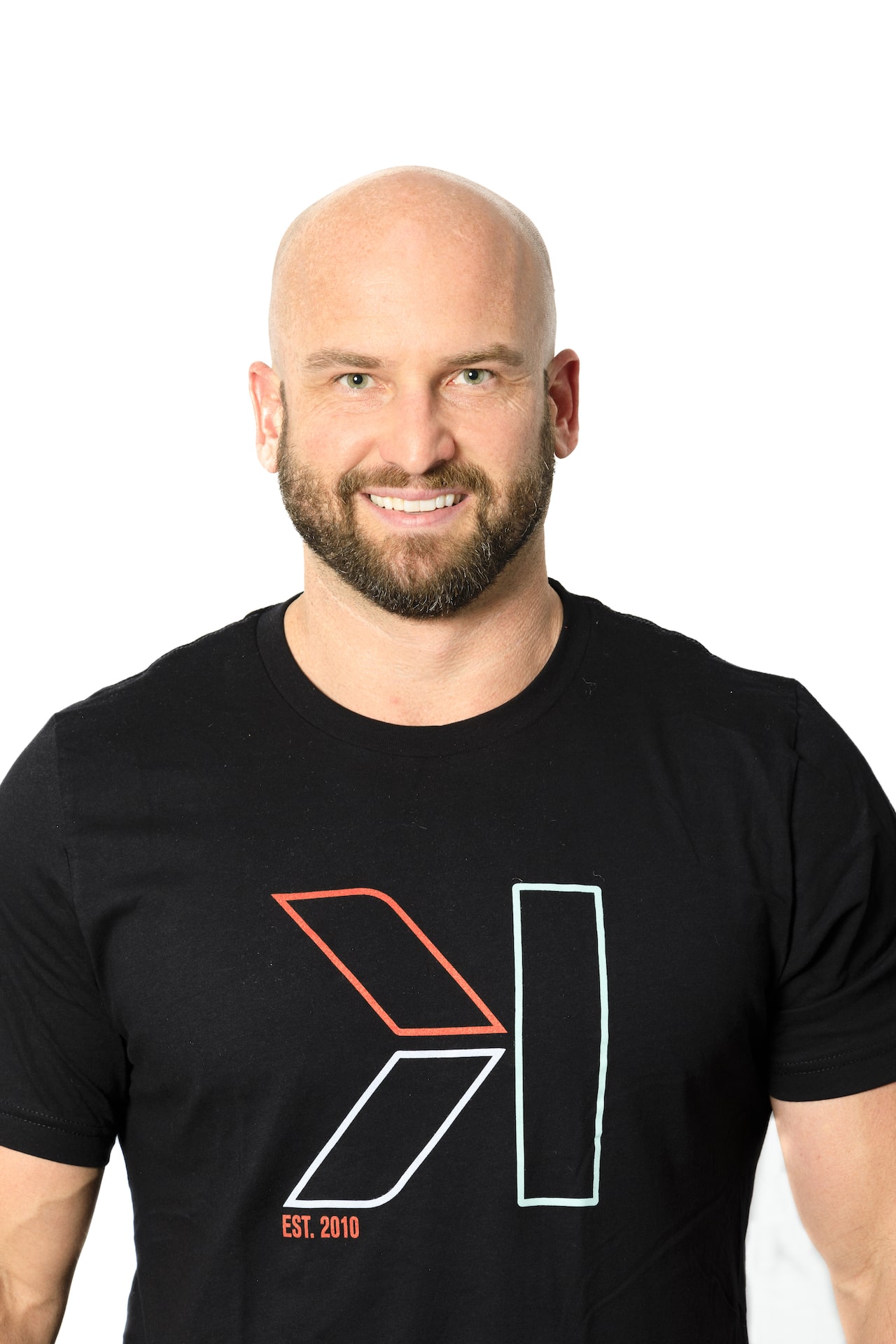 Chiropractor
Dr. Landan Webster
Read Bio
Dr. Landan Webster is the founder and lead Doctor  of Kinetic Chain. He became a Doctor of Chiropractic in 2008 when he graduated from Parker University. He has trained a remarkable team of professionals and has personally worked to become a specialist at fixing dysfunction.
Landan believes that when the body is injured, there is always a reason "why" and a pathway back to health and wellness. He uses many different modalities to correct the injury or dysfunction quickly.
Landan specializes in diagnosing and healing issues others have failed to resolve. His motivation to heal comes from his years as a collegiate athlete and healing a personal injury that no one else knew how to diagnose or fix.
Landan's relentless pursuit to get to the core of a dysfunction is part of what makes him unique. He's disappointed that people give up on finding solutions. That frustration is a huge gain for his patients who need help with their symptoms. This ability has resulted in a number of growing relationships with personal trainers, physical therapists, orthopedic doctors and functional medicine practitioners in the Dallas area.
Landan has treated athletes on every level. He believes everyone deserves the highest level of care, whether you are a professional athlete, weekend warrior, youth, or grandparent.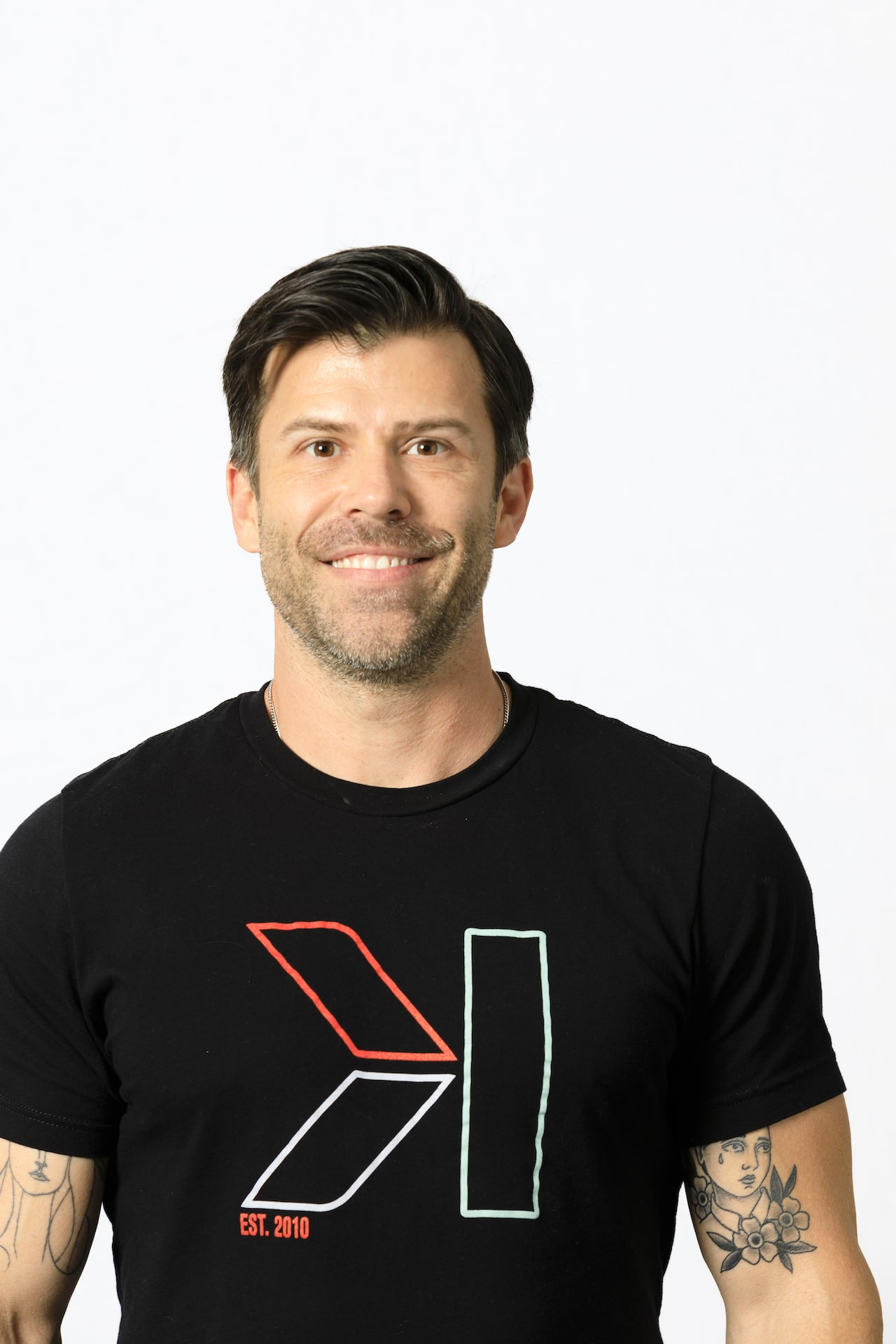 Chiropractor
Dr. Christopher Babb
Read Bio
Dr. Babb graduated from Parker University in 2008 and has been treating
musculoskeletal injuries for a decade. He treated and rehabbed traumatic injuries as the head doctor for a prominent injury-based clinic for eight years. He is well versed in physiotherapy protocols and has
extensive knowledge in both pre-and post-surgical rehab.
He has treated athletes of all levels (Olympic, NFL, MLL, NCAA, PGA, NBA…) and has worked hand in hand with the SMU Athletics department as one of their approved
providers since 2017.
Dr. Babb takes a systematic approach to differentiate and identify problems at their
source. The wealth of experience and knowledge he has accumulated in treating athletes and injuries he now applies to all patients who walk through his door. Ultimately, we all want to feel better and move better. He believes that dysfunction, once diagnosed, is treated through muscle work, functional chiropractic, and movement techniques to optimize recovery and prevent future injury.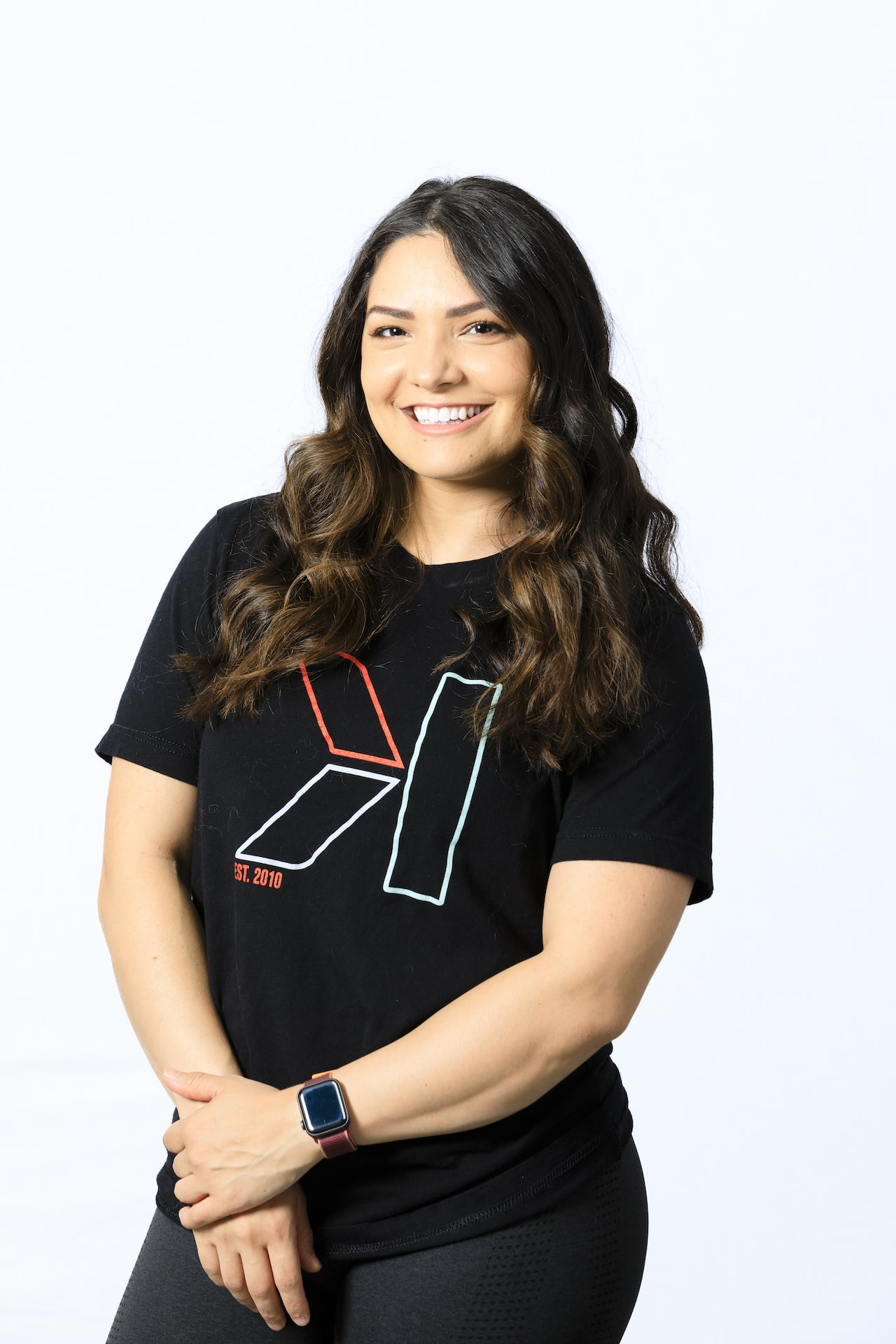 Chiropractor
Dr. Anissa Richardson
Read Bio
Dr. Anissa Richardson is a sport, prenatal and pediatrics chiropractor specializing in muscle testing, trigger point dry needling, and Active Release Technique. Anissa also enjoys working with athletes of all ages, especially youth athletes who are learning how to lift weights properly and perform their sport injury-free!
She loves working with female athletes who are becoming moms for the first time or maybe even the fourth time.
She grew up playing softball, volleyball, dancing, and swimming competitively, then began pursuing her specialized degrees in Exercise Sports Science, Chiropractic, Dynamic Neuromuscular Stabilization, Graston Technique, Webster Technique, and Advanced Muscle Integration Technique. She is also a competitive powerlifter, Crossfit Level 1 Trainer, BIRTHFIT Coach, and BIRTHFIT Professional.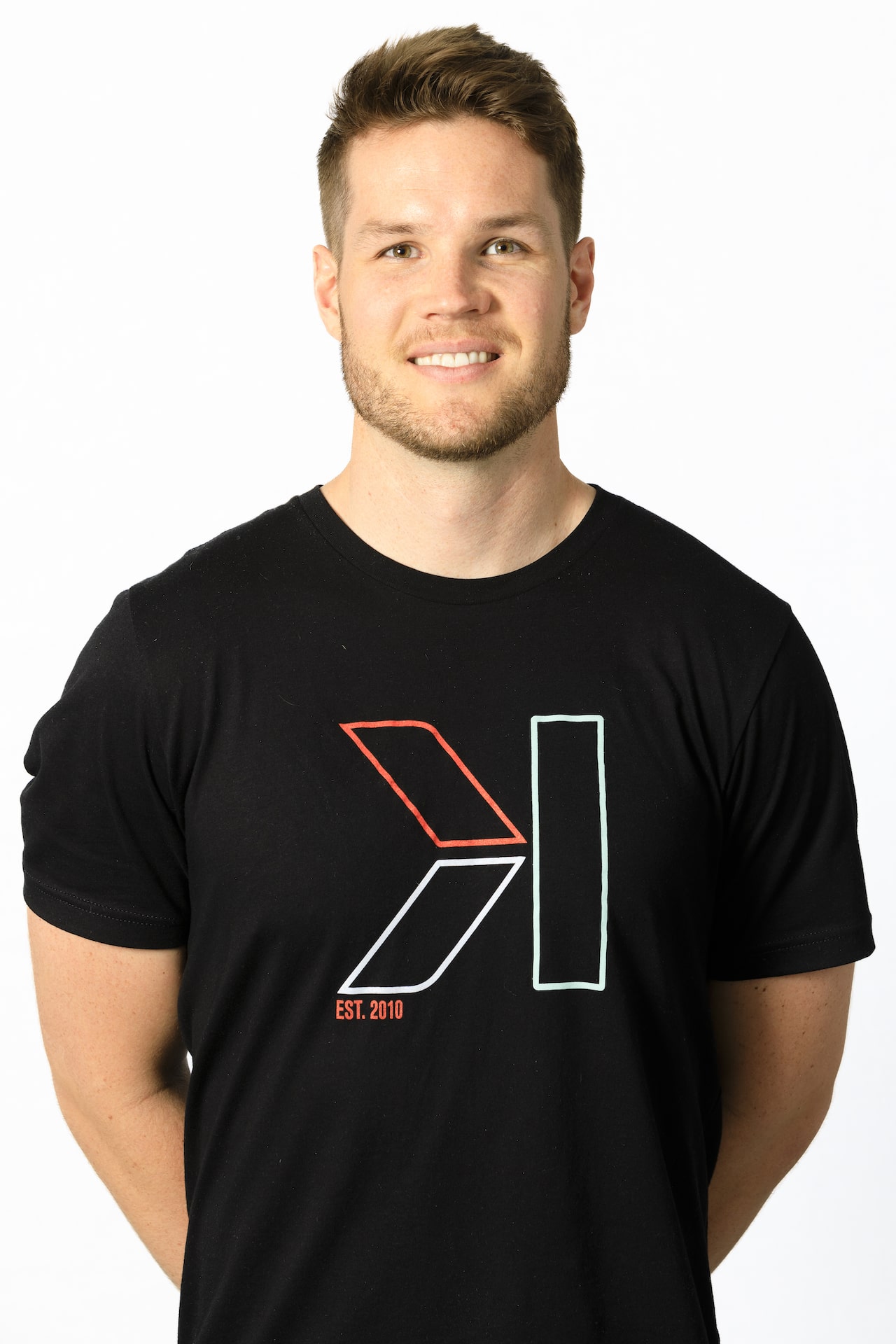 Chiropractor
Dr. Spencer Bruce
Read Bio
Dr. Spencer Bruce is a Parker University graduate where he received his Doctorate in Chiropractic. Spencer graduated from The University of Wyoming with a degree in Kinesiology and Health Promotion.
Before earning his Doctorate in Chiropractic, Spencer competed at the University of Wyoming in football and continued to play professionally in Europe. Throughout his time spent in sport, he accumulated several injuries that lead him to continue his education.
Dr. Spencer has combined his biomechanics and experience with movement to deliver research and evidence-based treatment through dynamic and highly effective methods.
Spencer's mission is to help patients overcome injury and chronic pain and optimize the function and performance of the human body.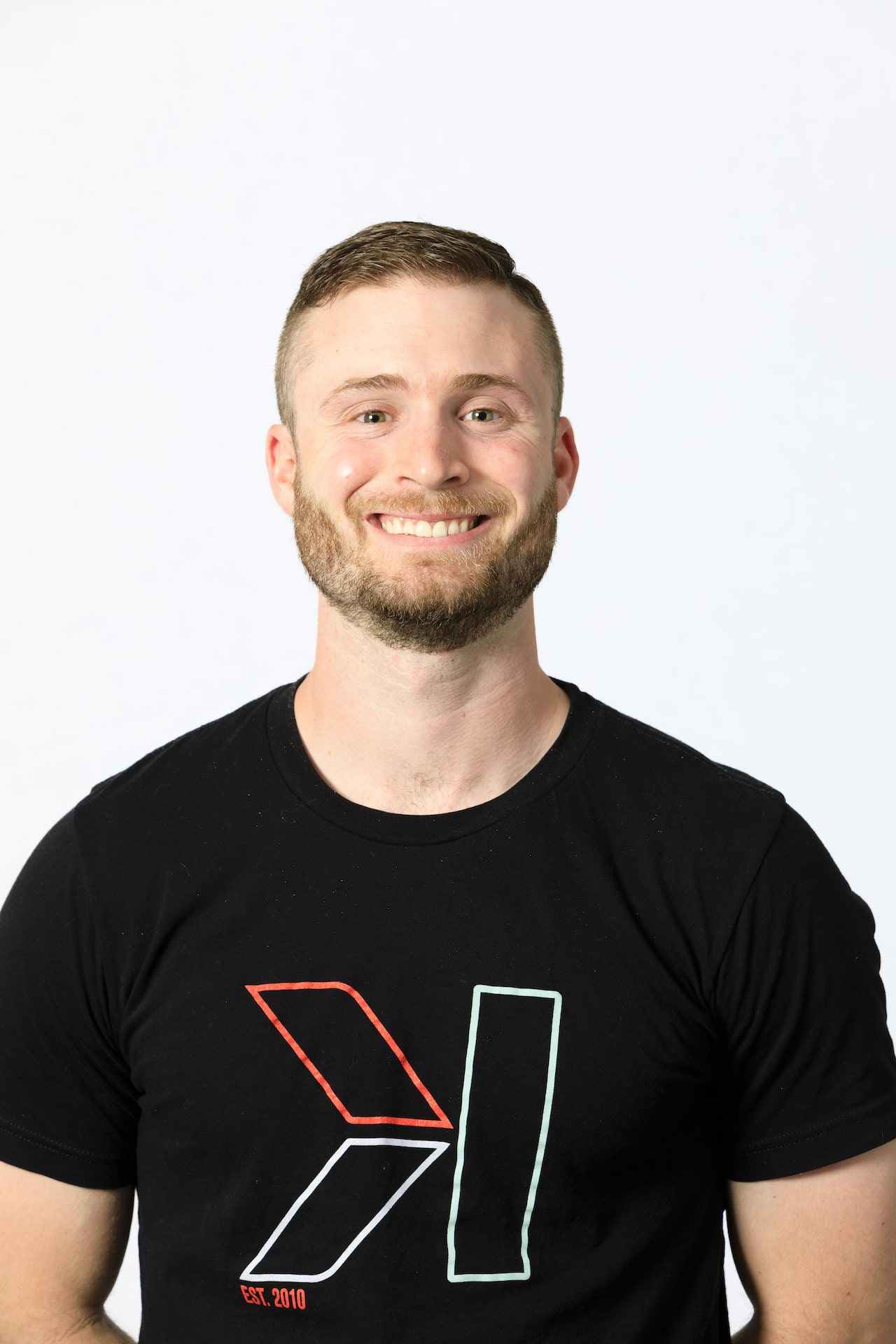 Chiropractor
Dr. Kyle Thompson
Read Bio
Dr. Kyle Thompson graduated from Parker University in December 2020 with a Doctorate in Chiropractic and Masters in Neuroscience. Before attending Parker University, he attended Texas Tech University where he earned degrees in Exercise Science, Kinesiology and Psychology.
– In college Dr. Kyle competed as an NCAA Polevaulter for the Track & Field team, earning All-American Status. So naturally, Kyle enjoys working with all types of people alongside athletes from all types of sports and disciples (Jiu-Jitsu, Golf, Track & Field, Baseball, Tennis, Volleyball, Football, Hockey, etc). However, Dr. Kyle enjoys working with all kinds of people to help them reach their goals.
– His treatment philosophy utilizes an evidence informed approach to understanding functional movement, manual care, and rehabilitation to optimize movement and performance.
– Kyle is trained in Dynamic Neuromuscular Stabilization (DNS), Mechanical Diagnosis & Therapy (MDT), Neurodynamics (NDS), TMJ Dysfunction, Dry Needling, Active Release Therapy (ART), and Functional Assessment/Rehabilitation. He is also a Certified Strength & Conditioning Specialist (NSCA-CSCS), and a Clinical Exercise Physiologist (ACSM-CEP).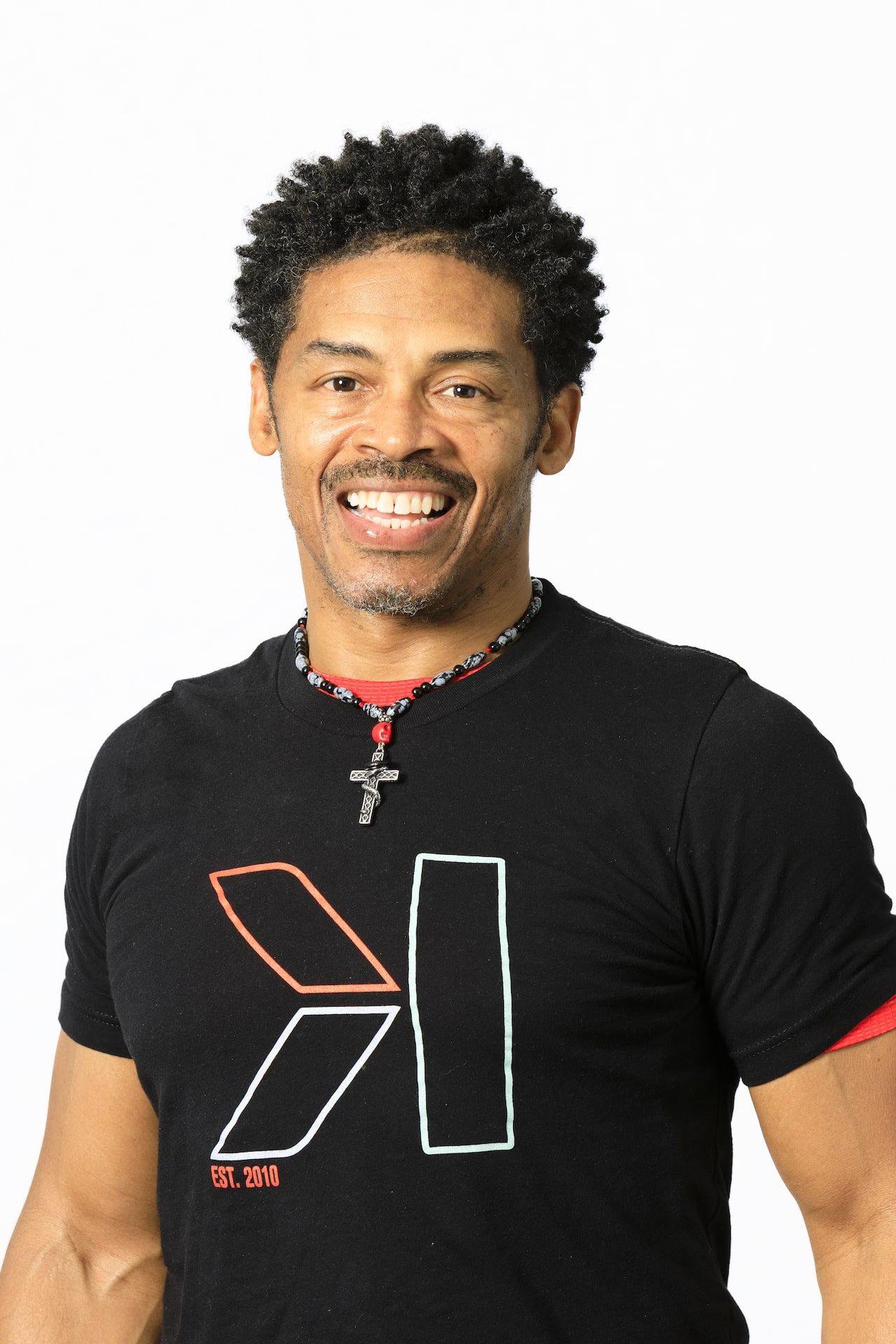 Manual/Massage Therapist/LMT
Bobby Craig
Read Bio
LMT, Bobby Craig, was introduced to his wellness and fitness career as a professional athlete on the Army track and boxing teams.
After college, Bobby played in the Arena Football League and was later injured, which led him to pursue sports rehabilitation studies.
In 2003, he obtained his license in Manual Massage Therapy with a focus on Sports Massage. He has spent the last 17 years developing and perfecting effective Manual Therapy techniques in addition to being a Personal Trainer.
As a Manual Therapist, his mission is to serve and motivate clients towards achieving their goals by reducing pain and stress or elevating athletic performance while enhancing overall wellness and the improved quality of life!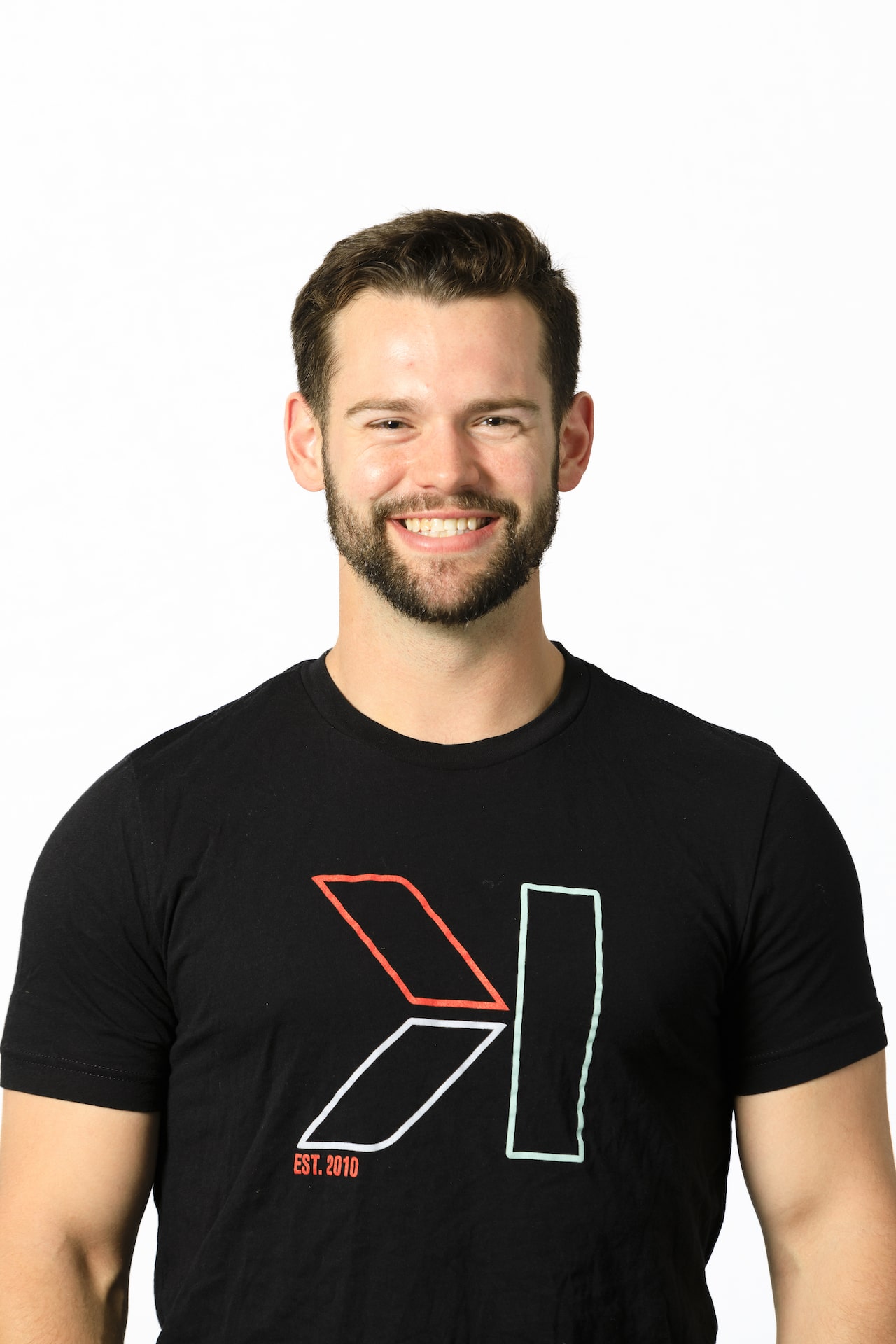 Chiropractor
Dr. Marshall Nichol
Read Bio
Dr. Marshall Nichol, D.C has been part of the KinetikChain since May of 2018.
Marshall's treatment philosophy is based on nerve and fascial pathways. He looks to quickly get the patient back to function, implementing core to extremity rehabilitation during or shortly after the acute phase of care.
Marshall has a passion for creating lasting relationships with his clients and rejoices in their many successes. We believe that people should be patients for a short amount of time, but athletes and friends forever!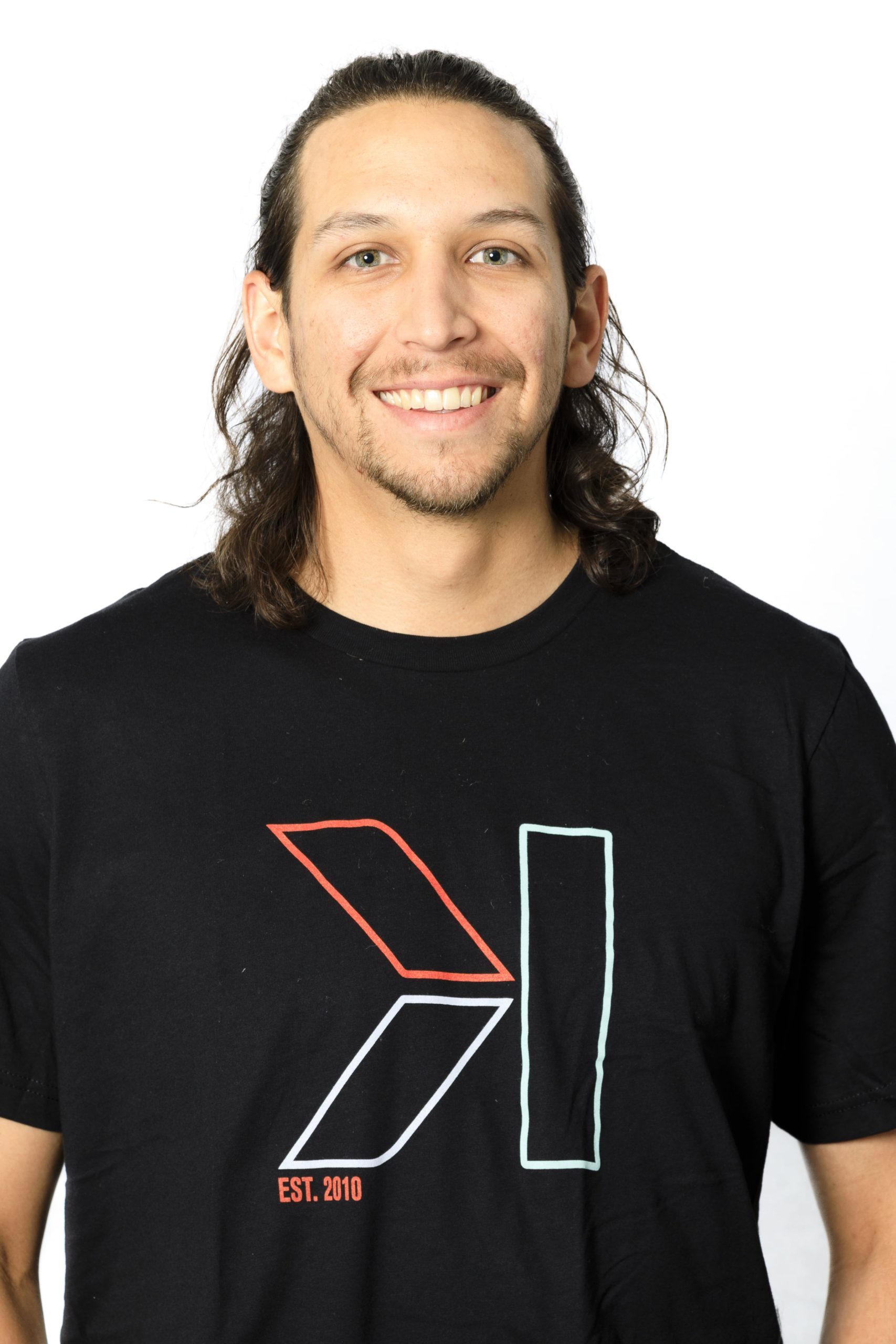 Chiropractor
Dr. Austin Pierce
Read Bio
Dr. Austin Pierce graduated from Logan University with a Doctorate in Chiropractic with honors and a Master of Science in Sports Science and Rehabilitation with distinction. Prior to attending Logan University, he attended Hendrix College earning his Bachelor Degree in Health Sciences.
While at Hendrix, Austin was a part of the baseball team for all 4 years at the pitcher position. He also participated in intramural sports (golf, football, basketball, softball, volleyball, pickleball, and tennis). His training background includes strength and conditioning, CrossFit, and Functional Bodybuilding. With such a diverse athletic background, Austin enjoys getting to know all kinds of athletes and constructing a plan to help them meet their goals.
His treatment philosophy utilizes an evidence-based approach to understand what care will benefit his patient's the most. Austin likes to establish goals with each of his patients to personalize their experience at Kinetikchain. He believes each patient needs their own "road map" of treatment to help them achieve their goals.
Austin is trained in Diversified Chiropractic Adjustments, Active Release Technique (ART), Dry Needling, Acupuncture, Functional Movement Assessment and Rehabilitation.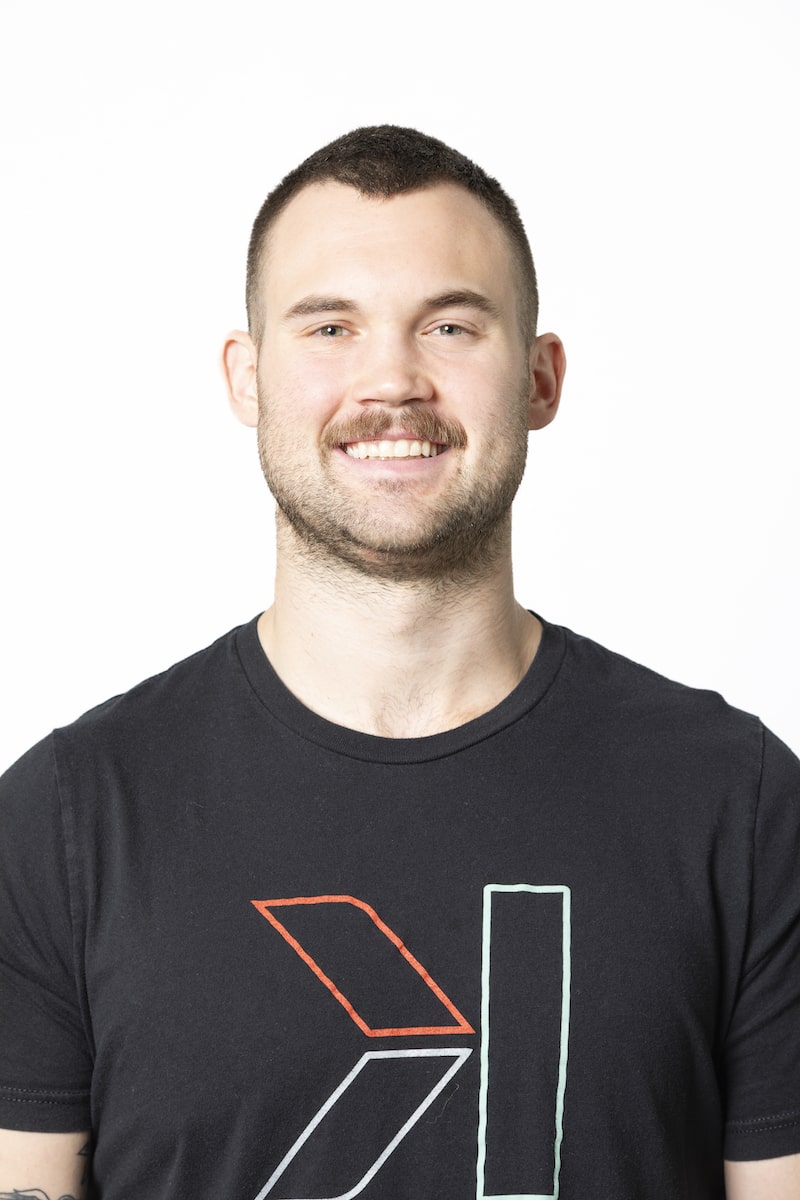 Chiropractor
Dr. Regan Murry
Read Bio
Dr. Regan Murry graduated from Parker University with a Doctorate in Chiropractic. During undergraduate school he attended ULM where he completed his bachelor's degree in Kinesiology.
Regan has spent the last decade embedded in training such as Functional fitness, endurance training and bodybuilding. During this time, he has accumulated many injuries along the way which led him to understanding the body as one interconnected system and not just thinking of the body as regions.
Dr. Regan has combined his experiences and understanding of anatomy along with evidence-based treatment such as ART, Dry Needling, and movement to give patients the best treatment possible. He believes every patient is different and it's about using the right tool for each patient to get the best results possible.
Start your


Recovery Journey

Have you ever done exercises with your therapist but felt like there was something missing in your treatment? At KinetikChain, we integrate treatment you would usually receive from multiple providers in one place.

We not only provide dry needling, active release technique (ART), myofascial release, cupping, massage therapy and adjusting, but we also supply our patients with corrective exercises to help promote functional movement patterns for daily life and physical activities. Don't allow pain to keep you from living. Allow our team to help you redefine your boundaries and return to doing the activities you love.
Get your customized treatment plan
Make a New Patient visit with any of our doctors for an exclusive 1-on-1 assessment, hands on treatment and start your recovery journey.
Coordinating with your doctor, easily make follow-up appointments with our KinetikChain App
Now, with pain eliminated and you going back to your daily routines, sign up for our Recovery Performance Membership for a maintenance plan tailored to you or drop in for a 1-on-1 visit at your convenience whenever needed.
Instagram
Follow us @KinetikChain